Description
Product Feature :
1. HVL031 heater 100W -400w
2. Have the CE.ROSH
3. Compact
4. Flat design
5. High air through-flow
6. Temperature safety cut-out
7. Clip fixing
The compact high-performance fan heater prevents formation of
condensation in control or switch systems and provides an evenly
distributed interior air temperature in enclosures. This fan heater
is available with fan (HVL 031) as well as without fan (HV031).
Important : Heater may only be operated together with fan.
Danger of overheating!
Technical Datas :
HV 031
Heater without fan (fan mounting kit included)
HVL 031
Heater with fan
Heating element
high performance cartridge
Temperature safety cut-out
to protect against overheating in case of fan failure
Heater body
die-cast aluminium (glass bead blasted)
Connection
3-pole screw connector 2.5mm2,clamping torque 0.8Nm max.
Connection casing
plastic according to UL94 V-0, black
Mounting
clip for 35mm DIN rail, EN 50022
Fitting position
horizontal
Operating / Storage temperature
-45 to +70°C (-49 to +158°F)
Protection type / Protection calss
IP20 / I (earthed)
Connection (axial fan)
2-pole screw connector 2.5mm2(L2/N2)
HVL 031 only:
Axial fan, ball bearing
airflow see table
service life 50,000h at 25°C (77°F)

Note : all the heater voltage has 120VAC and 230VAC ,
when you place the order , pls note the voltage ,
and leave message about the voltage to us .
Or we just send you 230VAC . Thanks .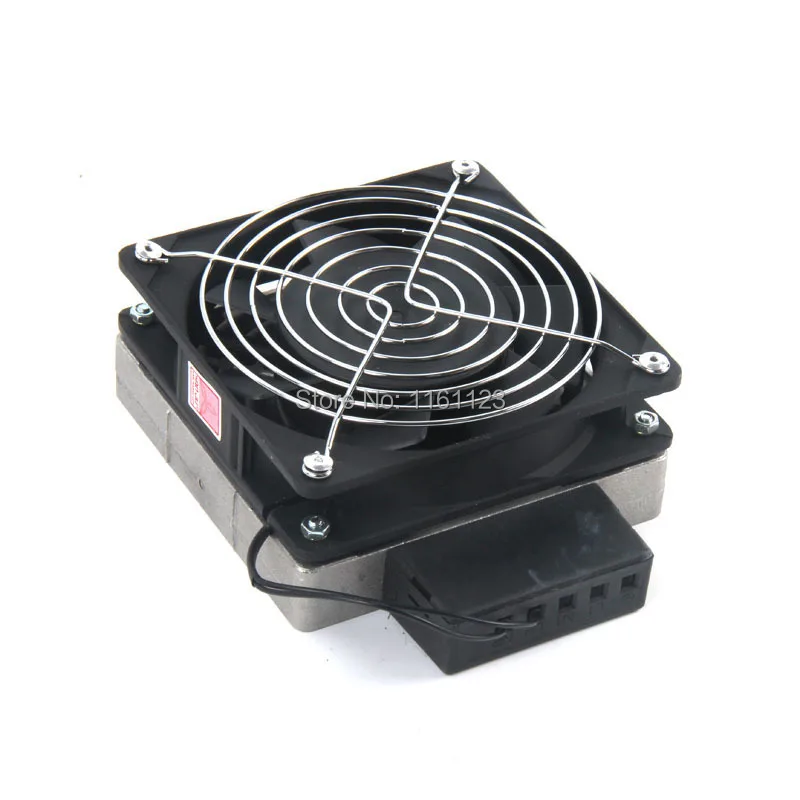 Similar Product