Description
Delta PFB0812DHE 8CM 3.3A 12v 80 * 80 * 38mm Axial Cooling Fan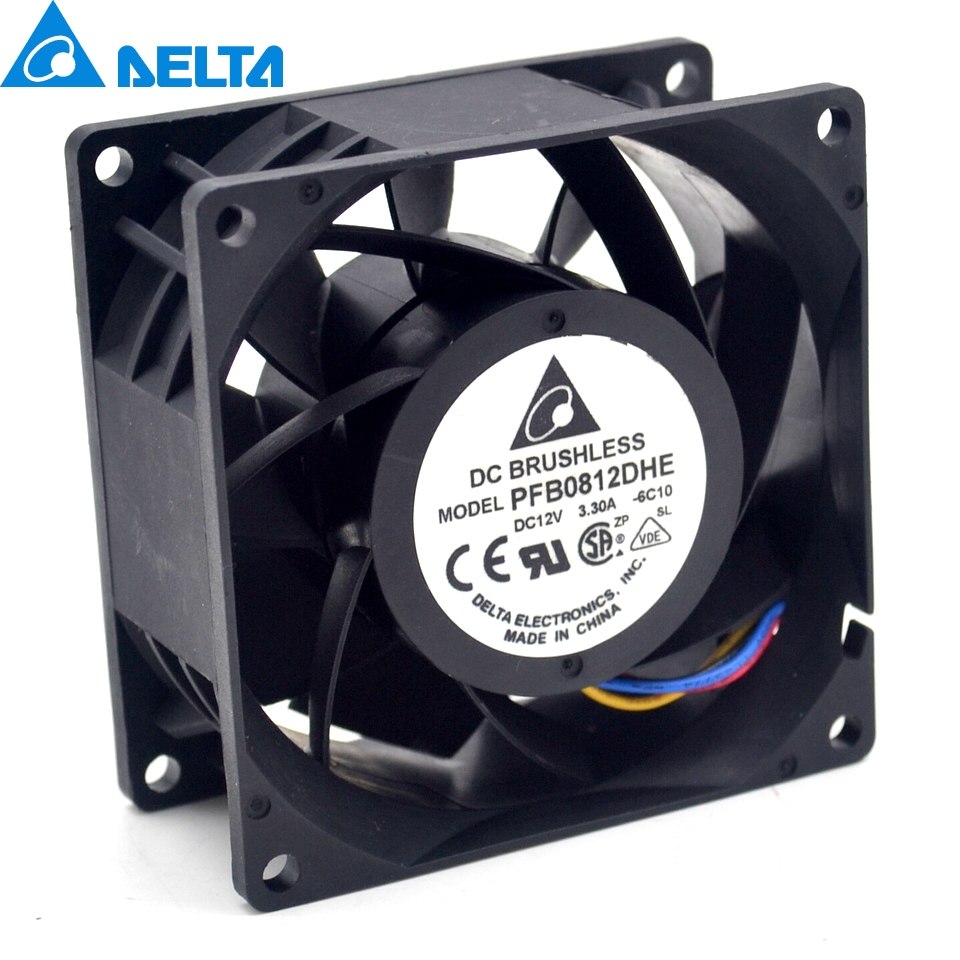 Model:PFB0812DHE-ROO
Size:80 * 80 * 38mm
Bearing Dual ball bearing
Voltage range 7.0-14V
Standard voltage12V
Electric current3.30AHigh current, violent winds of fan , car fan
Speed 9000RPM
Power39.6W
Amount of wind132.56CFM
Pressure2.030 IN H2O
Noise 65 d-BA
Maintain the bestContinuous operationTime10,0000 hours
Fan connector3 linesThe fan did not take the plug, the plug needs to be replaced , please contact the treasurer . .
Additional featuresROO support stall alarm signal function
30cm long wire length
FeatureMaintenance-free double ball bearing , long life, With sufficient cooling air volume and pressure .