Description
1PCS Gdstime Ball Bearing Cooling Fan 17cm AC 220V 170MM 172*51MM 17251USD 32.96/piece
1 Piece Gdstime AC 220V 240V 2Wire 12038S 120x38mm 12cm 120mm Cooling Case Fan USD 12.82/piece
Gdstime 220V 240V 8cm 8025 80mm 80mm x 25mm Cooler PC Computer AC Cooling Fan For LaptopUSD 10.29/piece
1Pcs Gdstime 220V 240V 12CM 120MM 12038 120x120x38mm AC Cooling Exhaust Axial Fan Ball BearingUSD 13.96/piece
Gdstime 180*180*60mm Industrial AC Cooling Fan 380V Ball Bearing 180mm 18cmUSD 54.59/piece
1 Peice High Airflow Crossflow Ventilation 12W 0.1A AC 200V Cross Flow FanUSD 27.01/piece
2PCS Gdstime 200mm 200x60mm AC 220V 240V 20cm Axial Cooling Industrial Exhaust FanUSD 89.19/lot
Gdstime 150*150*50mm Industrial Cooling Fan AC 220V 240V 150mm 15cm 15050USD 26.21/piece
120MM AC 220V 240V 12CM 120x120x38mm Metal Industrial Cooling Case Fan

Brand new,excellent quality with attractive price
It helps your electrical products cooling,extend system life span and work better
Parameters: Dimensions: 120x120x38mm Bearing Type: Sleeve Bearing Rated Voltage: AC 220V 240V Connector: two flat pins plug Rated Current: 0.14Amp Rated Speed: 2600RPM±10% Air flow: 75CFM Noise: 36dBA±10% Life: 40000 hours Weight: 220g/pcs Package includes: 20pcs 120mm ac 220v fan Accept customized,any questions,please feel free to contact us,Thanks.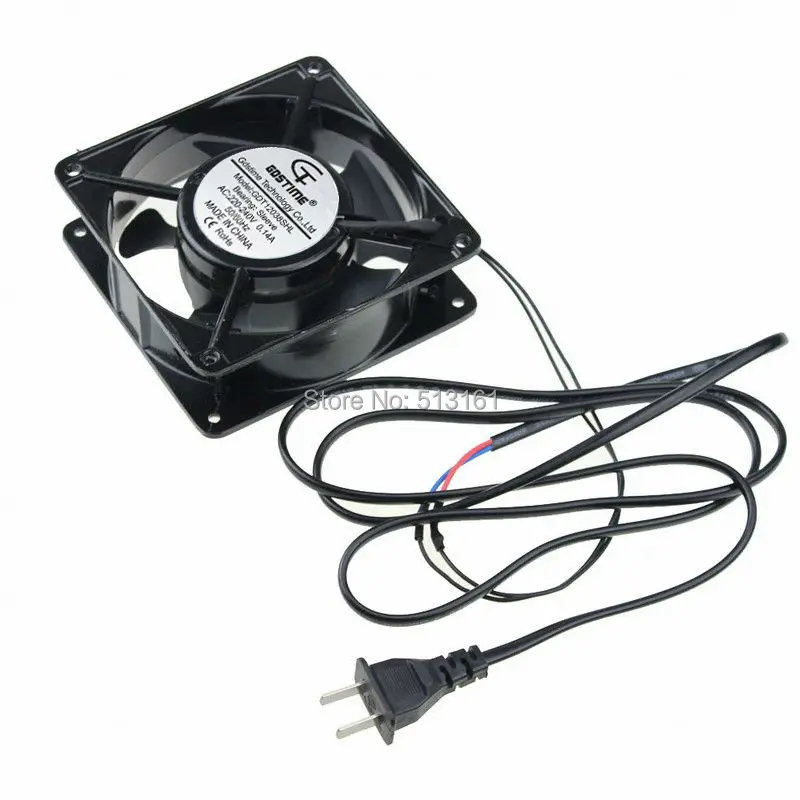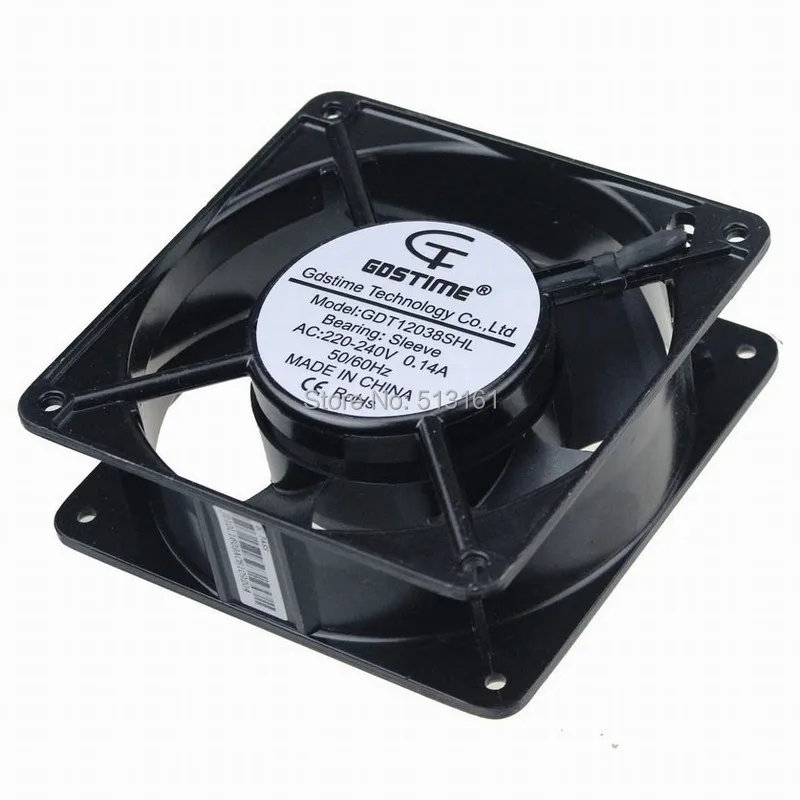 Alipay ESCROW accept.
All major credit cards are accepted through security payment processor ESCROW.
supports Visa, MasterCard, Maestro Debit Card, Western Union, and wire transfer via banks
Payment must be made within 3 days after place order.
We welcome all messages anytime and we will reply within 24 hours.you could contact us via email,'s message center or TradeManager.